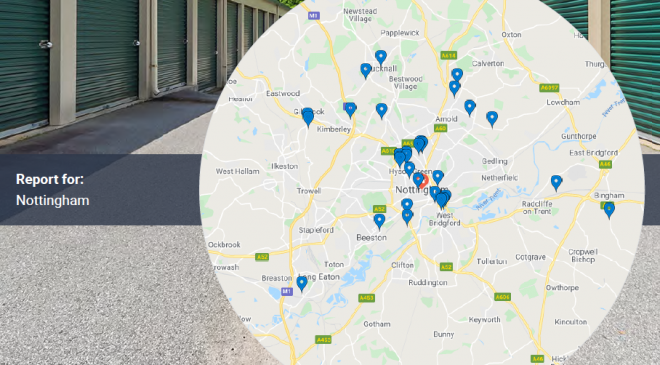 Using the Market Discovery Data Tool from StorTrack Explorer, we were able to view market data on Nottingham, a city in England. Rates have been trending upwards by 11% over the last year and the current supply is 0.50 square feet per capita.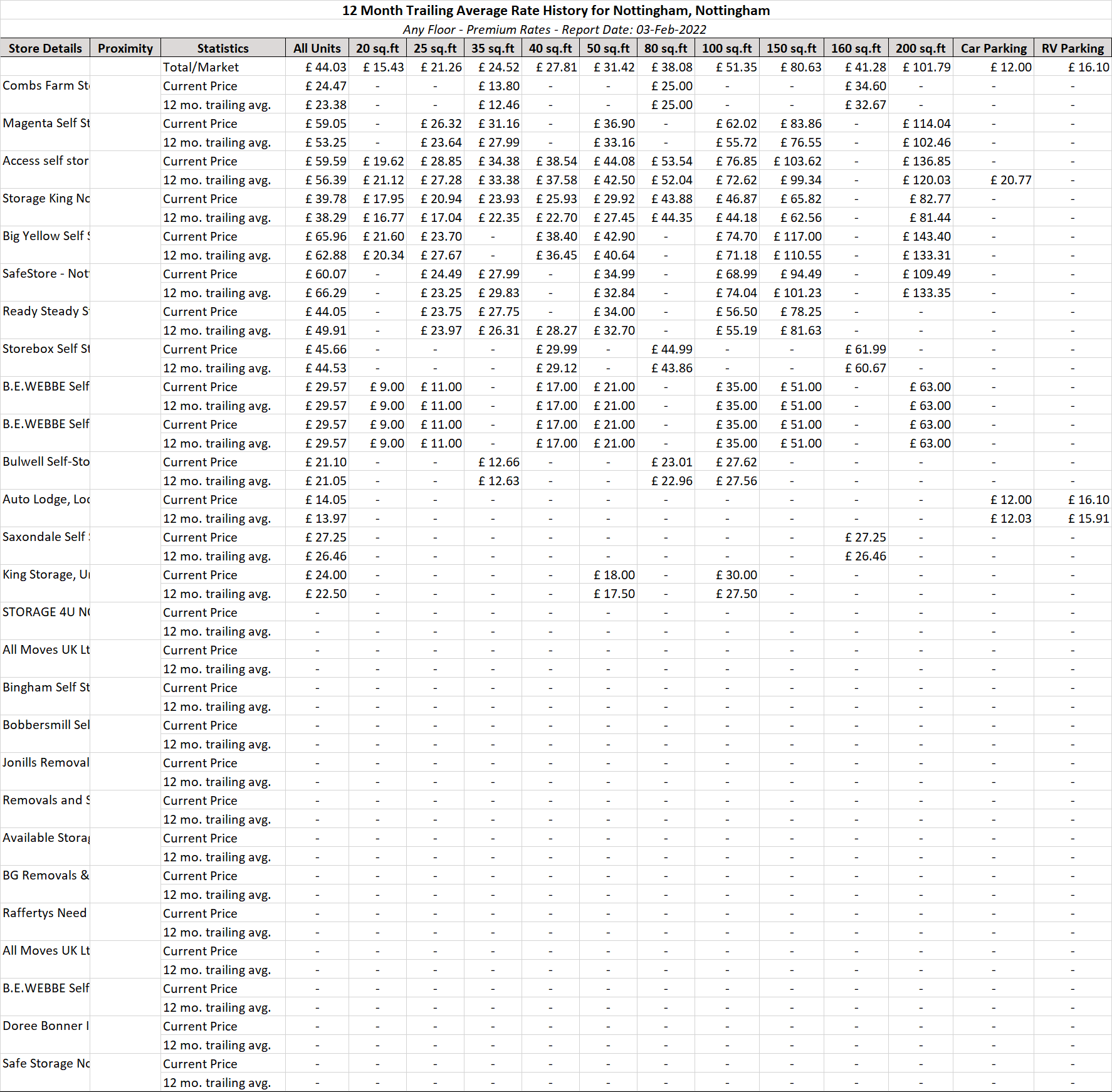 The 12-month trailing rental rate averages demonstrate a strong difference between market highs and lows, as much as £50 for a 100 square-foot unit.
To view additional metrics and learn if this area presents a viable investment opportunity, visit the link labeled "Click Here to View Market Information".
To purchase a full market report on this or any other market, click here.